Reasons why adding a routine hair gloss service is a good idea!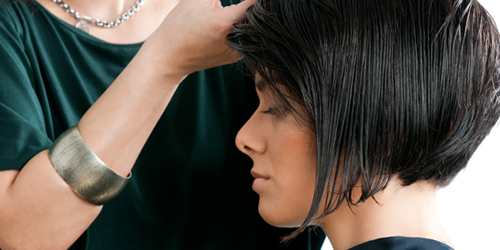 Reasons why adding a routine hair gloss service is a good idea!
Gloss isn't just a makeup thing from the 90's—a hair gloss service is trending these days, but what exactly is a hair gloss and what are the benefits of getting one?
Demi-permanent hair color is a translucent shine service that is done at a salon. It contains no peroxide, which means it is gentler on your hair, and won't dramatically alter the color. It can add warmer tones to your hair color, give it more life and luster, blend away your grays and intensify your shade.
For many salon clients, demi-permanent hair color is the gateway to their hair color experience. RHOL Demi Permanent color has a rich, natural coconut base that provides UV protection while soothing and moisturizing the hair during the color process—infused with 7 herbal extracts designed to stimulate, restore, protect and condition.
With 34 intermixable shades it is very easy to customize your own color shade especially when blending or looking for a softer result. Its translucent formula makes it ideal for toning and filling in color that is prone to fading.
Pro Tip: For use on virgin hair apply the Clear shade on cleansed hair evenly from root to ends. The non-pigmented clear shade acts as a polish over the hair, essentially enhancing what is already there!
Using Demi-Permanent color as a gloss has been a go to trick for many stylists! The Nettle herbal extract used in the RHOL color line helps to seal and create longer lasting shine. The hair instantly looks and feels shinier and healthier.
Shop the RHOL Color Line today!